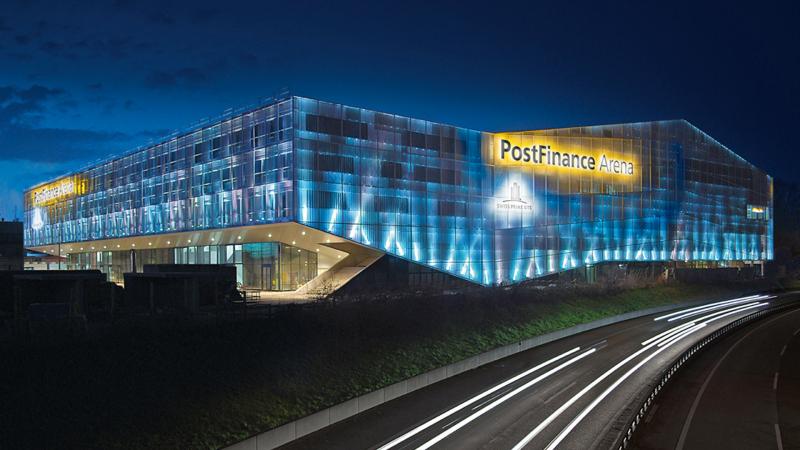 Getting here
:

How to get to the PostFinance Arena
Content
The PostFinance Arena is simple and easy to reach by public transport or by car.
Arriving by public transport
The PostFinance Arena is easy to reach by public transport. SC Bern recommends travelling by public transport. Your entrance ticket (incl. season cards) includes a return trip within Libero zones 100 and 101, starting three hours before the match starts until two hours after the game.
More information about travelling to and from the arena with public transport: bernmobil.ch and rbs.ch
Arriving by car
Please follow th e car park signs from the motorway exit Bern-Wankdorf. The following paid parking is available at the PostFinance Arena:
Uncovered parking on the Grosse Allmend, opposite the Stade de Suisse (P1, P2, P3, P4)
Uncovered parking between the Festhalle and Messehalle (P7b, P7c)
BERNEXPO covered car park (P8): Access via Bolligenstrasse, for large events a special parking permit is required
Uncovered parking on the Kleine Allmend, only open during large events (P5, P6)
Uncovered parking on Wölflistrasse, only open during large events (P17)
Please avoid the blue and white zones in the neighbouring streets in the Wankdorf/Allmend district. These parking spaces are provided for residents with a parking permit. Rigorous police and parking checks take place during the games to protect the local residents.